>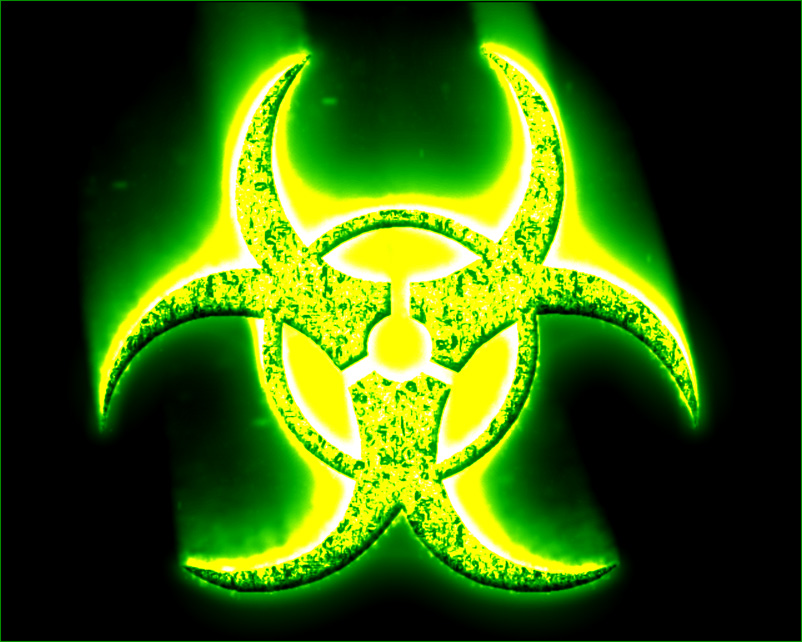 1. There is one and only one set of three actions which can avert the worst of the climate crisis, if done in time. If not, and civilization certainly will not do them, then Earth's kinesis will do its worst as it imposes all three by force. These three actions are:
End all industrial emissions; stop destroying carbon sinks; let all natural sinks resume their natural ranges.
Anything else is a lie.
2. A "Green New Deal" would be a massive boost and subsidy to extraction industries. It requires monstrous amounts of rare metals for solar panels and industrial windmills, it'll probably include massive nuke subsidies and thus rake the Earth for uranium; and since all industrial fake-"renewables" depend completely upon a fossil fuel foundation, it will be another monster subsidy to fossil fuels. Judging by the history of proposed climate bills, it'll probably also include coal subsidies (for "clean coal" scams).
3. What's a fake renewable? It's anything requiring a fossil fuel foundation; anything requiring hideously ecocidal mining; anything which will contribute to the pollution-poisoning of the Earth; anything designed to power an economy whose general actions are ecocidal. (GND plans always assume "green" generation of power for what's otherwise business as usual.) These are just four leading ways any version of industrial "renewables" are not renewable, not sustainable, and will do their worst to render Gaia herself non-renewable. This includes
industrial "biomass"
, industrial wind, industrial solar, electric cars, and similar campaigns of earthly destruction in the name of the Earth. It also includes river-enslaving, riparian ecology-exterminating, salmon-massacring dam projects in the name of "hydroelectric". Dams also require massive fossil fuel emissions for their construction and then cause a great spewing of carbon, as inundated soils hemorrhage methane.
4. Since the GND wants to perpetuate the high-production high-consumption industrial cancer economy (AKA "growth" economy), it therefore proposes to continue keeping the majority of the workforce out of food production. That means it proposes to perpetuate the framework of industrial agriculture.
Industrial agriculture itself, taken as a whole, is the number one driver of climate change, the number one emitter and destroyer of sinks. This is in addition to its horrific ecological afflictions, from habitat destruction to environmental poisoning to eradication of biodiversity and its replacement by a monoculture reduced to nothing but crops, livestock, the hominid tenders of these, specially privileged pests, weeds and diseases (since the massive poisoning of the environment selects for resistant strains of these and kills everything else), and the tremendously reduced bacterial community which presides over this.
I've written hundreds of times that the only possible way forward for any significant number of people to live at all post-fossil fuels is through
agroecology based in the social system of food sovereignty.
Indeed the data says this could produce enough food for even the number of people on Earth today, in an ecologically far less harmful way. But of course this would require all able-bodied people to participate in growing food. (Not in any way like agricultural laborers under the corporate industrial system, but as organic horticulturalists, essentially community gardening on a vastly larger basis than the community food movement has done so far.)
It's a moot point since there's zero chance that civilization will undertake this transformation. On the contrary civilization will hunker in the bunker like the one collective 1945 Hitler it is and make the end as hard as possible. The deranged-utopian "Green New Deal" and its industrial promises comprise part of this hunkering.
5. How bizarre that so many of the most acute analysts of disaster capitalism don't see how Green New Dealism is the most extreme, thorough-going campaign of disaster capitalism yet. Unless of course they've consciously sold out.
6. One way to view industrial agriculture is that it is modern civilization's campaign to maximize the conversion of atmospherically inert N2 to atmosphere-heating N2O and a big part of the civilization's campaign to set loose all the stored carbon of hundreds of millions of years.
We can go further. Governments are best viewed as having their primary purpose in organizing the most ruthless exploitation of whatever can be turned into a "resource", and the most ruthless destruction of everything else. The US military is a microcosm: It's utterly incapable of achieving any of its affirmative goals, but it's very successful at destroying and sowing chaos. So it has always been with governments, with civilization as such: Very good at destroying, generally a failure at any of the positive things it claims to seek: Human freedom, well-being, health, happiness, togetherness, peace. As a rule the "uncivilized" have enjoyed these to a far greater degree than the "civilized".
It's no wonder that starting with Cortes, European invaders of the Western hemisphere have felt far less need to guard against attacks from the indigenous, and far more need to prevent defections to the indigenous from their own ranks. As anarchists have long pointed out against the lies of civilization about allegedly sociopathic, competitive human nature: If this were human nature, then why after possessing total power for centuries now does modern civilization still need to expend on a daily basis such massive resources for indoctrination, propaganda, incentives, threats, and violence?
7. Today as Earth trembles on the verge of Gaia's Kinesis, all the pent up energy of the equal and opposite reaction to the great war of omnicide civilization has waged against her, humanity faces its worst self-inflicted existential threat. But this also is humanity's great new opportunity for liberation and re-membering with the Earth from which this deranged species never actually was able to sunder itself, in spite of all delusions.
If our biological species survives at all, we will do so only through restored accord with the Earth. In spite of the fantasies of the Green New Dealers, it will not be possible to save the death machine from itself. One way or another, with greater or less agency as opposed to under greater or less ecological duress, we shall resume our natural ecological role within natural limits. Whether this restoration of order is to be a Renaissance or a self-immiseration is up to us.