<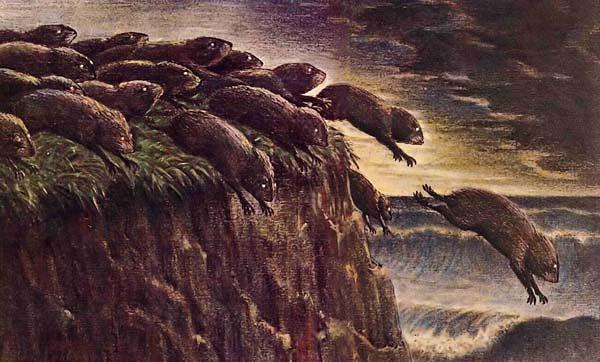 A man invited a woman friend to go for a walk together in the woods. Since she knew he was a friend she agreed, and they had a nice walk.
Another man invited her, but she knew he was a professional killer and suspected that he wanted to get her alone out in the woods in order to kill her where no one could hear her screams. At the very least she knew he was a terrible guide who was guaranteed to get them lost. She refused to go.
She felt she should choose differently based on the different kinds of invitation. She thinks she chose rightly. But for many decades and today especially, strident masses insist that these invitations aren't different at all, and that one always must accept every invitation. They continue to insist even as their every acceptance proves an ever greater disaster.
Today they (figuratively, morally) gather and rush in the greatest mass ever, at the greatest speed ever, with the greatest enthusiasm and compulsion ever, to accept the most doubtful invitation ever, toward what looks to be the worst disaster ever.