>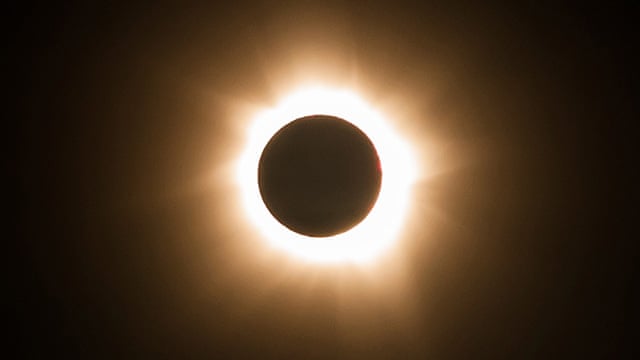 The obscuring symbol crawls the sky
As if to abnegate,
Spots the blaze too bright directly to see.
Only plastic eyes mediate the light.
We want to see but cannot see direct,
The better to brush in evasion
The mystery the symbol fathoms,
The best to look most ardent just where we can't.
Just as,
We work more frenetic than ants,
More angry and toxic than wasps,
To crank the blaze of the star's heat.
We lust for the warmth we can't survive,
Therefore invent mediating fantasies,
The confections and mirages of rhetoric and technology
To shield us from our yearning for warmth
And free us to stoke the inferno forever.
This ambivalent extreme,
Destruction we know and desire,
Scorch and poison, is to kill ourselves to feel alive.
What void do we strive to fill.
What did we throw away and now dream of darkly.
And now behind shields we yearn for that same ray
We throw up the shield against.
Our eyes strive to see what would blind us direct,
Our souls build an oven around ourselves.
We then encase us in asbestos,
And hope for: the best?
Hope for nothing.